ONE TO ONE

BUSINESS COACHING
We work directly with the owners and managing directors of Construction and Trade businesses – unpacking the bottlenecks and issues that show up day to day, in order to make the business more viable, valuable and scalable.
We work with businesses of all shapes and sizes and are experts in understanding the challenges that regularly hold you back from achieving your goals. We have the knowledge and experience to guide you and your business to both financial and lifestyle success.
SIMPLE.
ACHIEVABLE.
RESULTS.
We are passionate about working with our clients to build a profitable and rewarding construction or trade business that works for you.
We coach you to ensure you are working on your business – not in your business. Often our clients have been successful on the tools – but are now stuck in a place where they can't focus on what is needed to grow the business.
It's impossible to build a profitable construction or trades business with consistent profit and growth by accident. Building a thriving business requires more than just a set of construction skills and being "on the tools".
Often we want to grow our business, with better clients, increased margins and higher profits but don't have the plan or experience to know how to. We work with our clients to unpack their unique vision for their business, their plans for development and growth, and work out realistic ways to achieve their personal and business goals.
UNDERSTANDING YOUR STRENGTHS
Many business owners are stuck in overwhelm. operating at much less than their full potential resulting in missed opportunities, inefficiencies and bottlenecks in the business. We want to increase your productivity by enabling you to spend more time in your ideal role. Understanding your strengths is key to building high-performance construction business. We use the Talent Dynamics tool with our clients which is essential to build self-awareness and business productivity. We believe in giving you a better understanding of your preferences and what puts each of your team in flow is key to building a business that works for you.
IMPLEMENTING SYSTEMS AND PROCESSES
This area is what distinguishes busy businesses from profitable ones. No one wants to be working for endless hours, on endless jobs, and have little profit to show for it. Knowing your numbers is the number one way to grow a business and make your success a reality. No doubt when you started your business, you set out to change your life and the lives of those you love. Being financially savvy and having robust systems in place, will create success and a solid, thriving business. It is one thing to just work hard, it is another to have a plan that supports your goals and systems that work hard to achieve them.
No matter the size or complexity of your business, you must deliver exceptional customer service. We live in a world where reviews lead to views, and you can win or lose thousands of pounds of business within a few clicks of a smartphone.
Are you measuring the service your company provides? Do you regularly conduct market research? Do you strategically work towards not only meeting expectations but exceeding your customer's expectations?
Building a team, who are passionate, reliable and dedicated to their work can be a challenge for many business owners, in all industries. Do you have the right number of people on your team? By keeping your team small, you can, of course, prevent your business's growth. In some cases, it can be detrimental to customer service, and the opportunity to add value and expertise to your jobs.
When you have an engaged team, everything in your business becomes easier. Your team are confident and capable to think for themselves, go out of their way to do more, and empower you to get on and run your business.
STOP THE
STRUGGLES HAPPENING NOW IN

Your business
We share practical strategies set out within a clearly designed step by step process which enables you to gain clarity over your financial position, make sure you have the right processes and systems in place to run as efficiently as possible and provides you with robust plans for marketing your business.
We want our clients to end up working fewer hours, feel less stress and more in control of their business. Through developing their systems, teams and having a better grasp of their numbers, this often leads to an increase in revenues and profits.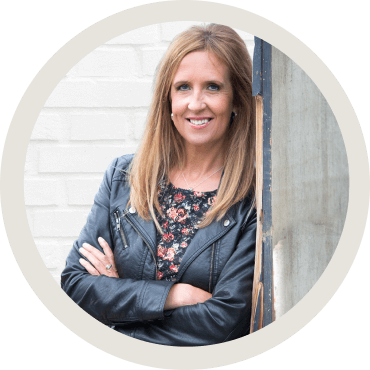 We have a successful track record in working with Construction and Trade business owners struggling with overwhelm. So, if your business is negatively affecting your lifestyle – leaving you working weekends and evenings and feeling stressed, isolated or unsupported – Evolve and Grow coaching will help you regain control of the important things:
Finances – the first step is to get visibility of your numbers
Systems – implementing the processes required to manage your business successfully
Marketing – how to effectively increase sales
People – attracting the right people and getting the most from them
Customer service – ensuring you keep your customers by treating them right
Find out more about how Evolve and Grow Coaching could work with you and your business